Installing the Shower Panel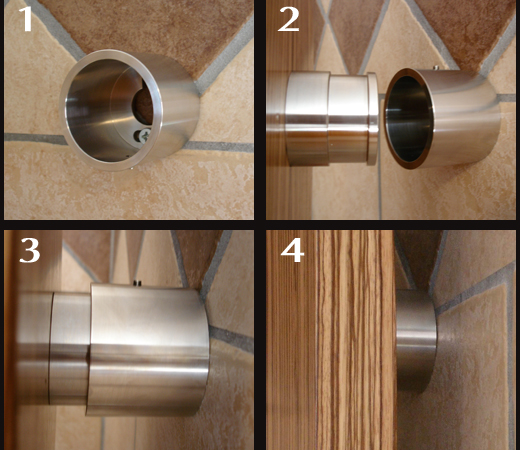 The shower panel is secured to the wall using the exclusive Aqvaplana, consisting of special supports in solid Stainless Steel 100% unalterable.
Installation in 4 Steps is simple, fast and ensures a perfect fastening.

After placing and secured with dowels on the wall the two bushes, simply slide the supports on the back of the shower until it stops. Tightening the allen located on top of the bushings wall we obtain the complete blockage of the panel.


" AQVACONNECT System "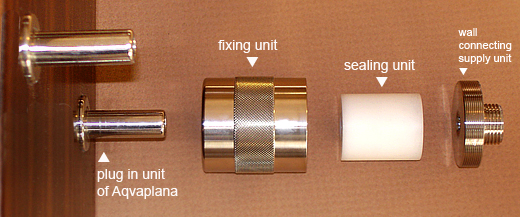 The "AQVACONNECT" allows easy installation even on existing plants wheelbase 150 mm.
No hose, no tools for assembly, a simple push and... Clack!...
The shower panel is connected.